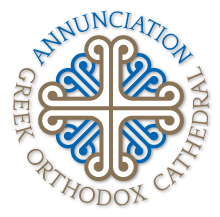 Chartered by the State of Ohio in 1910, the Annunciation Greek Orthodox Church has grown to approximately 800 families throughout Columbus and central Ohio. Our parish provides a great number of programs and ministries through it's many organizations, including an active youth ministry hosting four youth groups, and other religious and cultural educational programs catering to the community's ever growing youth population. Religious education is also provided for Adults and Greek language instruction is part of our weekly Greek School.
---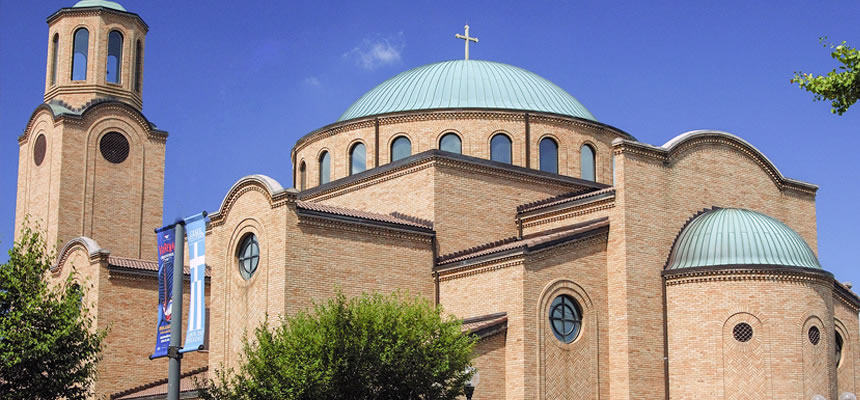 The beautiful Cathedral complex with it's elegant banquet hall was constructed just north of downtown Columbus in 1990 replacing the original facility built in 1922. The original Chapel is still a part of the Cathedral complex and is used for vespers services and special mid-week liturgies.
The Annunciation Greek Orthodox Cathedral is situated at the SW corner of North High Street and Goodale across the street from the convention center and within easy access of all the major freeways. For directions, click here.
We hope and trust you'll find our services, our parish and our ministries to be of great benefit. Please contact us with any questions or specific needs.