Our Parish
Welcome to the Annunciation Greek Orthodox Cathedral in Columbus, Ohio. We represent a branch of the Eastern Orthodox faith which is a continuation of the First Century Church. The Annunciation Cathedral belongs to the Greek Orthodox Metropolis of Pittsburgh, which is under the authority of Metropolitan Savas, Presiding Hierarch of the Metropolis of Pittsburgh.
Our parish was chartered by the State of Ohio in 1910. There were about 30 Greek families in Columbus at the time and they wanted to form a parish even though they did not yet have a church building or priest. Their own church would not become a reality until March 27, 1922, when the first service was held on the Sunday of Annunciation.
Today, Annunciation has about 800 families on the church mailing list and an annual budget of over one million dollars.
The Annunciation Cathedral provides a great number of programs and ministries through it's many organizations.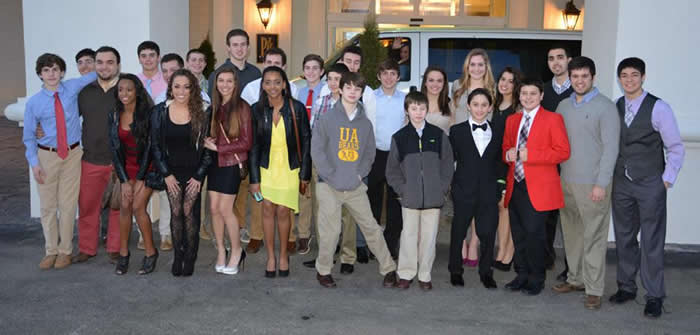 The parish has a very active youth ministry with a total of four youth groups, various religious and cultural educational programs that cater to the community's ever growing youth population (over 300 school-age children enrolled last year). Religious education is provided by the and Greek language instruction in our weekly Greek School. In addition, the Cathedral sponsors the Sigma Epsilon Phi fraternity which ministers to enrolled Greek Orthodox students at the Ohio State University. For more information on our youth programs, contact our Youth Director.
The parish also sponsors a retirement community, St. George on the Commons.
Our Cathedral bookstore is a valuable resource with an inventory that rivals those found at the best seminaries.
A bi-monthly newsletter, the Charioteer, keeps the parish informed of all the various activities, service schedules and other events that occur within the community.
In addition, the Annunciation parish sponsors the annual Greek Festival each Labor Day weekend. The 4-day festival has become a much anticipated event in the greater Columbus community attracting well over 30,000 visitors.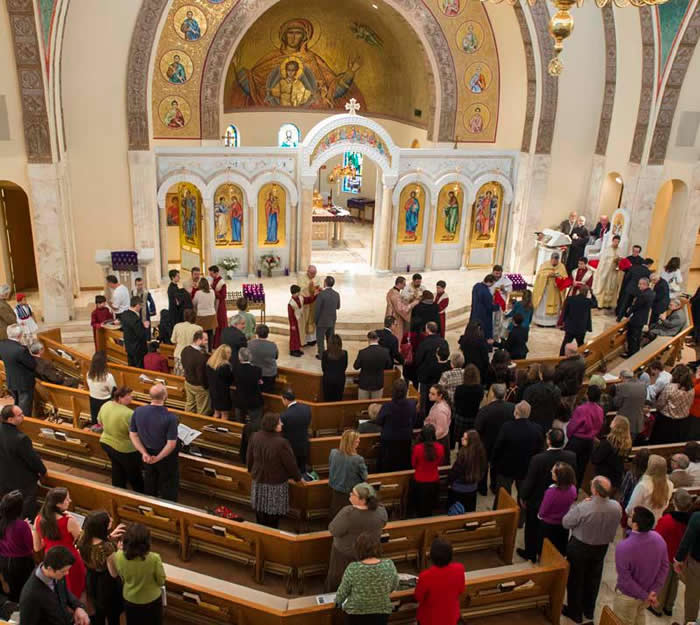 The beautiful Cathedral complex with it's elegant banquet hall was constructed just north of downtown Columbus in 1990 replacing the original facility built in 1922. The original Chapel is still a part of the Cathedral complex and is used for vespers services and special mid-week liturgies. The Cathedral won a 1989 City Beautiful Award for it's magnificent structure. It is situated at the SW corner of North High Street and Goodale across the street from the convention center and within easy access of all the major freeways. Tours are conducted throughout the year for various groups and organizations.
If you have any questions, want to learn more about our parish or to schedule a tour, please
or call the Church Office at (614) 224-9020.