Greek Olympic Society
T
he Greek Olympic Society
has grown through the years into a philanthropic and cultural organization
serving the needs of the Greek Community and Central Ohio
. Visit us at our Greek Olympic Society website
www.GreekOlympicSociety.org
.
Primary Goals
Promote fraternal fellowship and social interaction among all who embody Hellenic principles and traditions
Organize philanthropic projects on behalf of the Hellenic community in association with the Greek Orthodox Cathedral of Columbus
Undertake athletic and educational activities to promote our heritage of the Olympic ideals of "sound mind in a sound body" for members and for the youth of the Hellenic community
Events and Projects
The Olympic Society is the proud organizer and sponsor of many annual events including: Apokreatiko Glendi Dinner/Dance, Greek Theater, Greek Community Picnic, Blood Drives, Operation Feed, Mother's Day Flower Sale, Educational Programs, Golf Outing, Ohio Special Olympics participation, and numerous other philanthropic endeavors.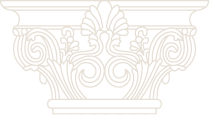 Publications
(Greek Community Resource Guide)
Membership and Meeting Information
Our membership is open to all who embody the Hellenic ideals. Please join us at one of our meetings that are held the second Thursday of each month at the Greek Cathedral Social Hall.
For current information, visit the Greek Olympic Society website or contact our Membership Committee at