Divine Liturgy
Sundays at 9:30 am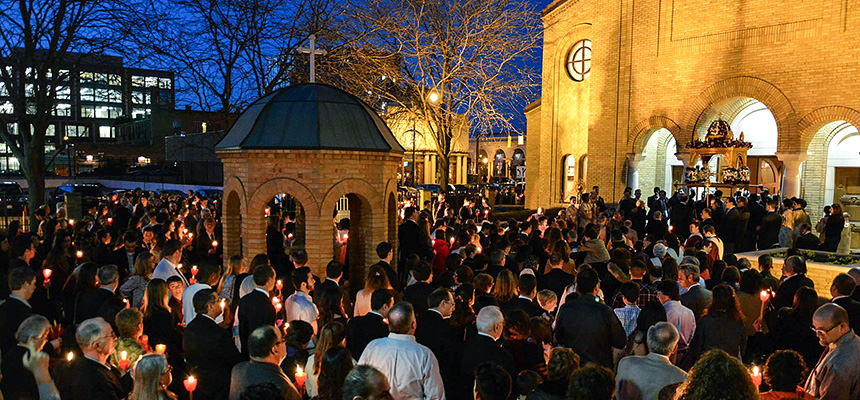 The Divine Liturgy is considered the most significant ancient Christian service, not so much for its phrasing and words as for its meaning.
In fact, the Divine Liturgy was in practice right after the descent of the Holy Spirit on the Disciples of Christ on the 50th day after His Resurrection, as the sacred writer of the Acts of the Apostles records (Acts 2:46 ff). The Divine Liturgy at the beginning of the Christian era consisted of free hymns and prayers for the officiating of a certain framework of faith. It was officiated long before the beginning of the writings of the New Testament.
The Divine Liturgy as such was the center of the inspiration of the first Christians in their communion with God and with one another.
From Introduction to the Divine Liturgy
The Divine Liturgy of St. John